407-305-4029
Stimulant Detox Near Orlando
Many people safely take stimulants to help them feel energized during the day or manage specific psychological conditions. Regrettably, it's not difficult to slip into a cycle of misusing stimulants that can disturb your life. If you discover yourself with a stimulant addiction, contact Sunrise Detox at 407-305-4029. We'll help you decide if a stimulant detox in Orlando is required and help you locate the appropriate phase of recovery.
Who Needs Stimulant Detox Near Orlando?
Just as their name suggests, stimulants activate the brain, causing you to feel more alert and full of energy. This category of drugs includes:
Caffeine pills
Methylphenidates (Ritalin and Desoxyn)
Ephedrine
Dextroamphetamine (Dexedrine)
Cocaine (crack)
While numerous stimulants are obtainable by doctor's orders, they do carry a risk of dependency, and some people fall into the pattern of consuming too large of a dose. If you have an exorbitant amount of a stimulant in your body, you could endure:
Restlessness
Increased body temperature
Dehydration
Raised heart rate or heart palpitations
Chest pain
Irritability and agitation
Psychosis
Compulsive behaviors
While most addictive drugs need detox to quit, stimulants are treated in a different manner. You might be able to safely quit or take a break from stimulants without gradually reducing amounts, as stimulant withdrawal symptoms are rarely a threat to your life. However, ending use without a support system leaves you exposed to relapse and potential overdose during the tapering period.
The initial difficulties with stimulant detox come as you attempt to stabilize from the effects of stimulants. Sunrise Detox Orlando may use medication-assisted treatment to help you stabilize. We have nicely furnished rooms to rest in and skilled professionals waiting to help you. We'll also help you identify the causes of stimulant use and find the next stage of your recovery. Cal us now to talk about admissions.
What To Expect From Stimulant Detox At Sunrise?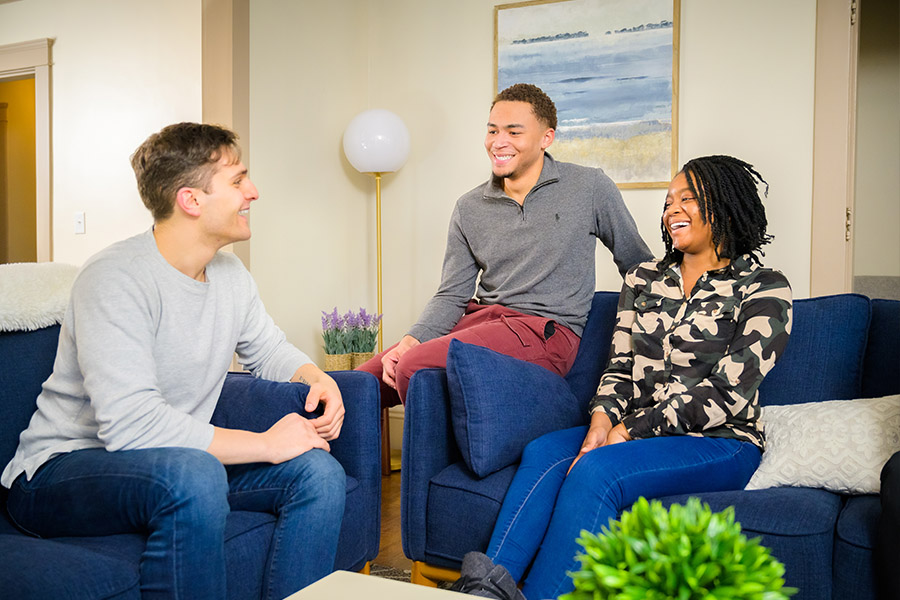 Sunrise Detox aims to make stimulant detox as streamlined as possible. Upon your arrival, we'll assess your status and get more information about your drug use and health history to gain an understanding of you and your demands. From there, we'll direct you to where you may rest and formulate an individualized care plan that adapts our stimulant detox procedures to you. We know you are entitled to personalized treatment and will progress through detox more easily when our treatment focuses on your particular circumstances.
Usually, our guideline for stimulant detox in Orlando is to observe your heart rate and provide low amounts of drugs like Valium to neutralize the effects of the stimulants in your body. We may also help you control stimulant withdrawal symptoms that might arise, like:
Lethargy
Depression
Anxiety
Insomnia
Slowed heart rate
Psychosis
Cravings
Over the course of your time with us, our team are accessible to get you whatever you need 24 hours a day. You'll rest in a cozy, fully furnished room and receive healthy meals and refreshments.
We also offer one-on-one therapy, group therapy, and peer support gatherings where you will enhance your understanding of drug addiction. When you're ready, our counselors will help you craft an aftercare plan to ensure you obtain further stimulant use treatment after you finish detox at Sunrise.
How Long Will I Be In Stimulant Drug Detox?
When you get help at Sunrise Detox Orlando, you'll stay at our inpatient facility until you are physically stable. The length of your stay depends on things like:
The level of your stimulant drug use
Your physical condition when you arrive
How you respond to care
The existence of co-occurring conditions
Most individuals recuperate from the effects of stimulants within five days and shift to a different level of treatment for aftercare.
How Does Sunrise Detox Protect Me While I Detox From Stimulants In Orlando?
Our aim for stimulant detox is to keep you safe and get you feeling better. Our expert medical providers are trained specifically for substance use disorder and withdrawal care. They observe you and administer evidence-based treatments to help you cope and successfully complete detox.
In addition to around-the-clock medical support, we also:
Tailor treatment to your unique plan
Employ only evidence-based methods
Avoid the use of treatments that can prompt an additional addiction
Provide a peaceful atmosphere free of triggers for drug use
Adhere to rigid patient privacy and confidentiality guidelines
Care for you with understanding and dignity
Prioritize comprehensive aftercare planning
Address all your fundamental and recreational requirements
Request Support For Stimulant Addiction Now
Don't struggle with detox by yourself. When you want to stop the use of stimulants, dial 407-305-4029 or submit the form below. Someone will answer right away, regardless of the hour. Help is available now.