407-305-4029
Find Inpatient Detox Services Near Tampa
Do you need treatment for a drug or alcohol use disorder? Sunrise Detox Orlando near Tampa, FL is here. Our detox center provides a safe and comfortable place for you to detox under empathetic, expert medical supervision. You'll get a comfortable room while experienced staff help you manage withdrawal with proven treatments. The individualized care you receive at Sunrise gives you a positive foundation for the rest of your addiction recovery journey.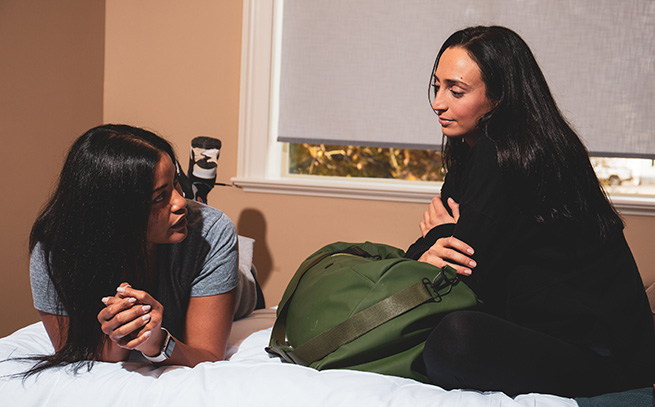 Individualized Inpatient Medical Detox Near Tampa, FL
We know our patients at Sunrise get better outcomes when they receive individualized detox services. For this type of approach, you start by undergoing a total medical appraisal. We then adjust our detox protocols to suit your case and give you your own plan of treatment that our staff members follow to ensure you receive the safest, highest quality treatment feasible. They examine you frequently, track your vitals, and give treatments for uncomfortable withdrawal symptoms.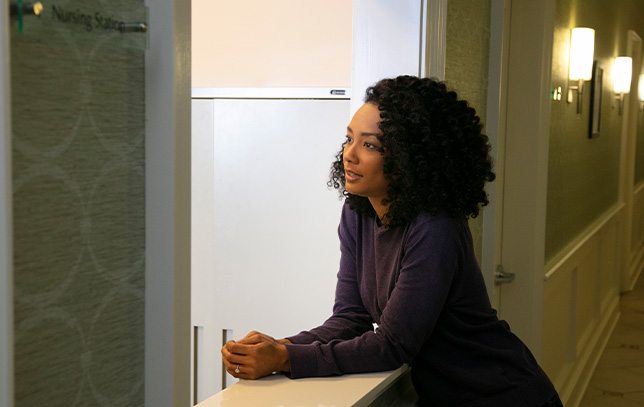 Alcohol Detox
Detox is normally the initial step toward overcoming alcohol addiction. Sunrise's inpatient alcohol detox by Tampa is designed for keeping you safe while minimizing your anxiety. Well-trained nurses monitor you regularly and use trusted treatments to taper you off alcohol safely. Our gradual, controlled method will set you up for your next stage of recovery.
Drug Detox
Drug detoxification removes harmful substances out of your body and begins your path to recovery. The caring personnel at Sunrise are dedicated to giving you personalized drug detox services near Tampa. They pay close attention to your medical history and how you respond to treatment so you can harmlessly but productively taper you off drugs while they keep you as comfortable as feasibly possible.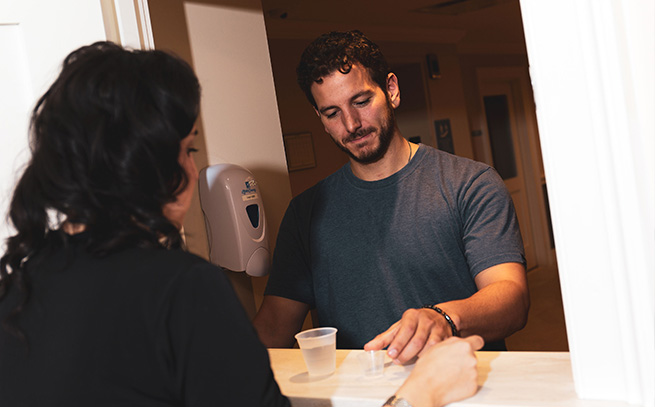 Safely Detox With Medical Detox Services By Tampa
Trying to detox on your own without medical guidance can be unsafe and excruciating. Sunrise Detox Orlando by Tampa, FL lets you detox from a variety of substances in a safe fashion. Our facility offers detox for:
Alcohol
Amphetamines
Benzodiazepines
Cocaine
Heroin
Opioids
Designer drugs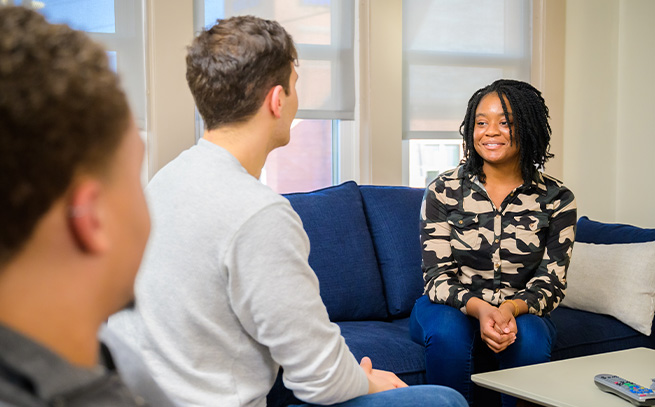 Professional Counseling For Alcohol And Drug Detox
Trying to recover from alcohol or drug use disorders is a process. Sunrise Detox presents optional counseling that goes hand in hand with our medical detox services by Tampa. Our counseling incorporates:
Individual therapy
Group therapy
Family Therapy
Peer support sessions
Accredited counselors conduct all types of therapy. If you attend, you'll look into the origins of substance use and how to cope without chemical dependencies. You may also meet others seeking addiction recovery and draw strength from their experiences.
A Relaxing Setting For Drug And Alcohol Detox Near Tampa
Drug and alcohol detox is easier to bear when you are. Our well-designed detox facility keeps you at ease so you can concentrate on recovery. You will enjoy a semi-private bedroom with no more than a single roommate. All bedrooms are completely furnished and feature a full bath and TV. Meals are prepared by a chef and served in a clean, nicely appointed dining hall. You can find snacks and beverages such as juice, coffee, tea and water all day long. Private accommodations can be arranged by request and are subject to availability. When you're up to it, we hope you'll enjoy several recreational activities like enjoy a television show or play a game in the patient lounge, relax outside on the deck, or talk with your fellow residents.
Sunrise Detox: Taking Your First Step In Our Continuum Of Care
When you're set to take the inaugural move toward a sober way of living, Sunrise Detox can guide you. For many people, our inpatient detox services near Tampa are the beginning of their road to recovery. We allow you to detox from various substances as risk-free and smoothly as possible. Our licensed clinicians provide 24-hour care to sustain your comfort levels and design an aftercare strategy with you and your family in advance of your departure. Our goal is to help you detox in a successful manner and prepare you for ongoing care to assist you along your recovery from addiction.
Resources For Families With A Loved One In Detox
Sunrise understands how substance use affects families and that the issues won't go away just because they start rehab. Our alcohol and drug services near Tampa offer information and resources for families. Call to:
Find an interventionist
Learn how to give support a member of the family with compassion
Create aftercare strategies with your family member
Learn more about drug or alcohol addiction and co-occurring mental health disorders
Deal with the anxiety of supporting a loved one in detox
Begin Your Safe Alcohol And Drug Detox Near Tampa
Don't put yourself at risk by detoxing by yourself. Sunrise Detox Orlando is here to help you. Give us a call at 407-305-4029 or submit the contact form on this page to get help immediately. We guarantee a fast response, 24 hours a day.