407-305-4029
Codeine Detox Near Orlando
Codeine may be readily available and commonly prescribed as a pain reliever, but it's still an addictive opiate with a significant potential for improper use. If you are battling with a codeine disorder, the initial step to getting better is a medically directed detox. During detox, your system will rid itself of the drug while you get ready for the next stage of rehab.
At Sunrise Detox Orlando, we'll guide you through withdrawal safely and lay the groundwork your long-term recovery. Contact 407-305-4029 to begin codeine detox near Orlando today and get your life back under control.
Do I Need Codeine Detox Near Orlando?
One of the clear indicators of an opioid addiction is the emergence of withdrawal symptoms when you attempt to stop. You are likely to begin with physical problems such as upset stomach, muscle pain, and headaches. Next, you might endure psychological symptoms like anxiety. While withdrawal is a common signal of an issue, there are various danger signs, including:
Compulsions to keep using
Development of a tolerance and needing to ingest bigger doses to get the same effects
Disruption of your daily life resulting in problems at your job, home, or school
Always worrying about finding more of the drug
Withdrawing from people close to you and no longer engaging in pursuits you once enjoyed
Our codeine detox near Orlando is the proper first step for recovery. We'll keep you out of danger and comfortable as you get control of symptoms of withdrawal. We'll also prepare you through discretionary therapy sessions so you can set the groundwork for a lasting recovery.
What You Should Expect From Codeine Detox At Sunrise Detox Orlando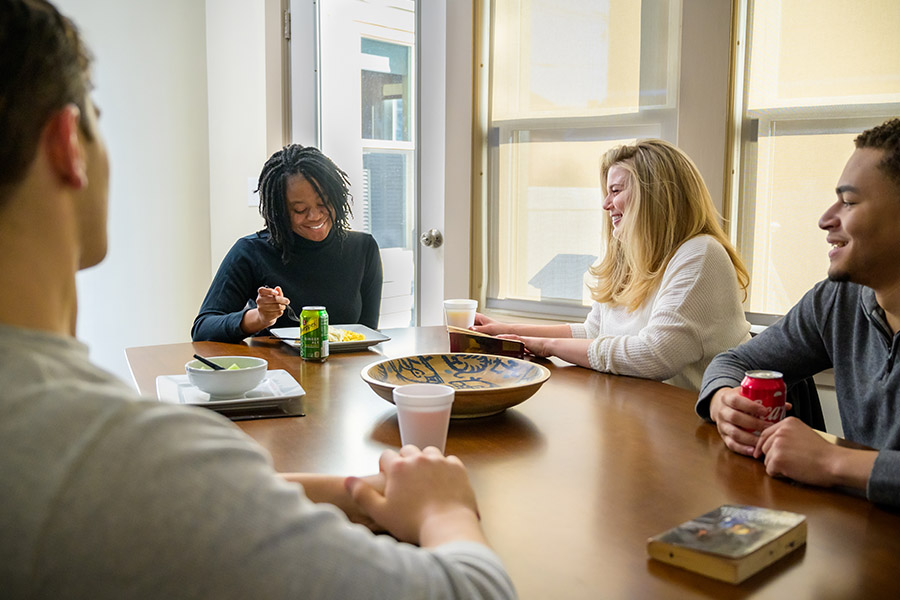 We feel the optimal way to detox is through a personalized approach. When you arrive at Sunrise Detox Orlando, we'll provide you with a comprehensive appraisal to grasp the extent of your usage, your medical history, and your physical and mental condition. By doing so, we are able to design a custom plan of treatment specifically for you.
Our proficient medical staff also acknowledges that your health and comfort are critical to detoxing successfully. This is why we offer comfortable bedrooms and nutritious, chef-prepared meals in a nurturing environment that promotes healing. We will track you regularly and provide treatment as you require to deal with withdrawal symptoms that could include:
Muscle pain
Nausea and vomiting
Insomnia and restlessness
Headaches
Diarrhea
Depression
Anxiety
When you're feeling stronger, we'll encourage you to participate in individual and group therapy. This is a great opportunity to help you confront the mental aspects of substance use disorder while readying you for residential rehab.
What Is The Duration For Codeine Detox?
The majority of people can complete detox within 7 to 10 days. The amount of time you are in our care can vary and will be influenced by the following:
The frequency and duration of your codeine use along with the amount you take
Your total physical condition
How responsive you are to support
Your unique requirements and past medical experiences
In advance of releasing you, we'll ensure you are medically stable and prepared with an aftercare plan, so you know exactly what will take place with future treatment.
How Can Sunrise Ensure My Safety During Codeine Detox Near Orlando?
The physical and psychological strain of detox may be daunting when trying to detox on your own. At Sunrise Detox Orlando, we know how to keep you secure and advancing toward recovery. This commences with our capacity to skillfully handle withdrawal symptoms.
Our dedication to safety consists of:
24/7 treatment from licensed medical personnel
Structured and welcoming surrounding free from influences that trigger use
Personalized plans of treatment to match your specific needs
Thorough aftercare planning so you have a clear idea of how your recovery will continue
Strict patient privacy protocols to protect personally identifiable information and treatment details
Suboxone is an authorized medicine to help you gradually taper off opioids. This detox med has shown to be helpful and is not as addictive as other options. To keep you safe, we stick to the following:
We don't use Suboxone in the earliest stages to steer clear of a precipitated withdrawal
A trial dose is administered and response observed
Changes are done if required or other treatments considered
We'll carefully taper you off Suboxone
Start Your Recovery With Codeine Detox Near Orlando
Addiction to codeine is not something we take mildly and neither should someone suffering from it. The narcotic is unsafe in itself and it can serve as a pathway to more powerful opioids like heroin, morphine, and oxycodone. If you or a person you care about are in need of help, the time to get it is now. Call 407-305-4029 or complete the following form to begin. We are here for you 24/7, every day of the year, and respond to all communications promptly.
Call 407-305-4029 Today