407-305-4029
When you need treatment for substance use disorder near Clermont, FL, Sunrise Detox Orlando is here to help. We offer a safe place to detox under expert medical supervision. You'll have a comfortable room in our well-designed facility and 24/7 care from licensed clinicians who use proven treatments to manage withdrawal symptoms. And we customize your plan of treatment to your specific circumstances to offer the best start for your substance use recovery.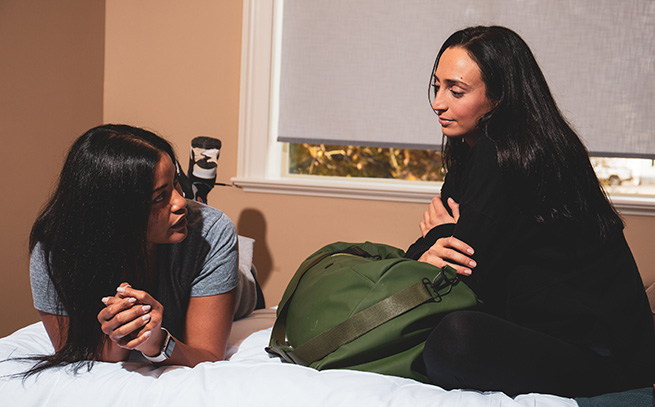 Individualized Inpatient Medical Detox Near Clermont, FL
We know our patients at Sunrise get better outcomes when they receive individualized detox services. For this type of approach, you start by undergoing a total medical appraisal. We then adjust our detox protocols to suit your case and give you your own plan of treatment that our staff members follow to ensure you receive the safest, highest quality treatment feasible. They examine you frequently, track your vitals, and give treatments for uncomfortable withdrawal symptoms.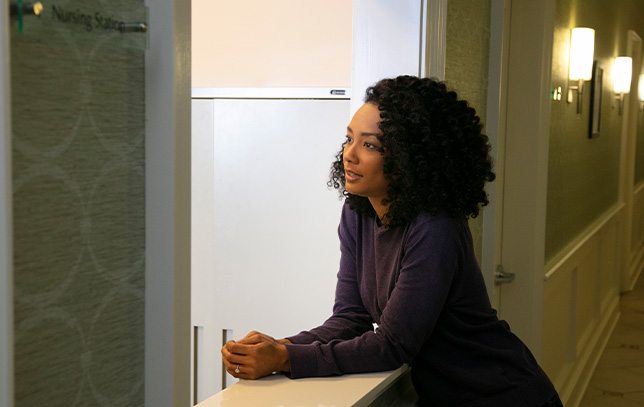 Alcohol Detox
A great number of people have to go through alcohol detox when they decide to stop permanently. Sunrise's alcohol detox services by Clermont help you move forward in this phase as comfortably and safely as possible. Our skilled team is always at hand whenever you need assistance. They dispense approved medications to gently taper you from alcohol to allow your body to adjust and prevent the most harmful withdrawal symptoms.
Drug Detox
Drug detoxification removes harmful substances out of your body and begins your path to recovery. The caring personnel at Sunrise are dedicated to giving you personalized drug detox services near Clermont. They pay close attention to your medical history and how you respond to treatment so you can harmlessly but productively taper you off drugs while they keep you as comfortable as feasibly possible.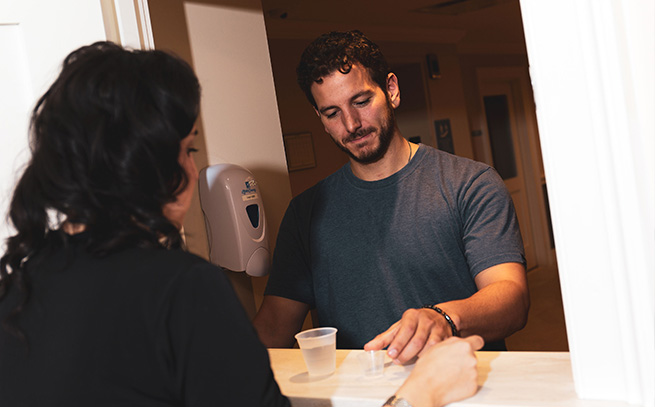 Safely Detox With Medical Detox Services By Clermont
Trying to detox on your own without medical guidance can be unsafe and excruciating. Sunrise Detox Orlando by Clermont, FL lets you detox from a variety of substances in a safe fashion. Our facility offers detox for:
Alcohol
Amphetamines
Benzodiazepines
Cocaine
Heroin
Opioids
Designer drugs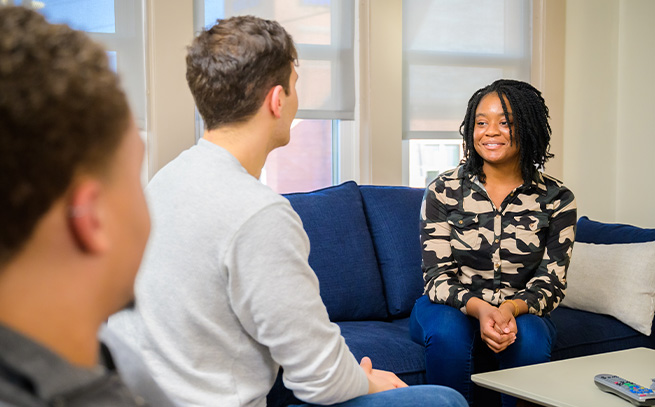 Drug And Alcohol Detox Services
Even though Sunrise Detox focuses primarily on medical detox, we also administer counseling services so you can explore the triggers for alcohol or drug use and begin using healthier coping skills. When you feel like it, you're welcome to talk with our mental health therapists in:
Individual therapy
Group therapy
Family Therapy
Peer support sessions
A Comfortable Environment For Inpatient Drug And Alcohol Detox Near Clermont
Drug and alcohol detox is smoother when you can rest and relax. Our detox facility is built to keep you comfortable, so you will turn your attention to getting well. We have semi-private bedrooms with no more than a single roommate. Every bedroom is hospitality-inspired with an attached bathroom and TV. Each meal is cooked by a chef and given in our group dining area. Snacks like coffee, tea, juices, and water are there any time of day or night. Private rooms might be available for special circumstances. When feel up to it, you should take in some casual activities as well as watch a show, play games in the community lounge, hang out on the outside sitting area, or socialize with other guests.
Sunrise DetoxIs Part Of A Continuum Of Care
For many people, Sunrise Detox serves as your starting point on the road to a substance-free life. Our medical detox services by Clermont let you safely detox from drugs or alcohol. Licensed healthcare providers supervise you 24/7 in a hospitable environment and help you plan for aftercare. At the end of detox, you'll be ready to start the next phase of treatment and continue your addiction recovery.
We Help Families Dealing With A Relative In Detox
At Sunrise, we see how substance use touches the entire family and that the stress isn't instantly resolved once a loved one starts treatment. That's why we inform and support families as part of our drug and alcohol detox services by Clermont. We help families:
Locate a professional interventionist
Understand substance use and associated disorders
Deal with the hardships of having a family member in recovery
Understand how to be there for a member of the family in detox
Make aftercare strategies for continuing treatment
Begin Your Safe Alcohol And Drug Detox Near Clermont
Don't put yourself at risk by detoxing by yourself. Sunrise Detox Orlando is here to help you. Give us a call at 407-305-4029 or submit the contact form on this page to get help immediately. We guarantee a fast response, 24 hours a day.